Image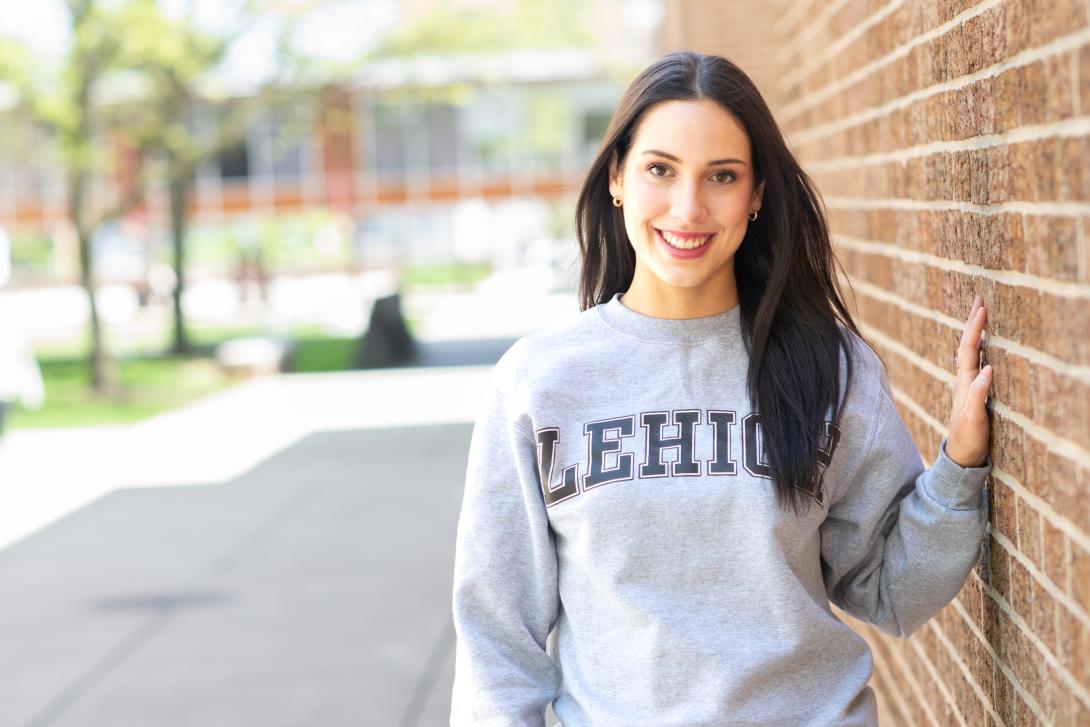 Undergraduate
spotlight | Apr. 14, 2023
Emily Perry '23 is a well-rounded Lehigh student. Majoring in political science and history, she not only focuses on her academics, but enjoys all of the other activities and experience Lehigh offers to students.
"What influenced my decision to go to Lehigh the most was my tour of the campus," explains Perry. "I loved the size of the classes and the beautiful campus. I grew up in Ohio and Lehigh's location near Philadelphia and New York brought me closer to my dreams of eventually working on the East coast."
When first arriving at Lehigh, Perry was unsure of her major. She eventually decided on political science and history. "Being in the history department at Lehigh means a close-knit community. I have had multiple classes with the same professors," says Perry. "Furthermore, the history classes at Lehigh are far from boring. I have taken classes with titles like Narcos and Pirates of the Caribbean, which take popular topics and dive deeper into the surrounding historical contexts."
As a history major, students are not required to write a senior thesis, but those with high grades have the option to do so. However, everyone must do a final capstone project. "My thesis analyzes the cross sections of the social, political, and legal arenas of the birth control movement. I am looking at the history of how the social and political movements influenced landmark Supreme Court cases on the right to privacy," Perry adds.
Along with her classes, Perry is an intern for PA Representative Robert Freeman, which she is doing for class credit. Her professor, Laura Olson in the political science department, connects students with different internship opportunities. This internship is paired with a political science course in which students read two books on politics and government and draw connections to their internships. 
"While this is predominantly for my political science degree, Representative Freeman got his master's degree in history from Lehigh University so he definitely has a historical background," says Perry. "The best part of my internship was going to Harrisburg to sit in on a legislative session. It was very interesting to see how politics and legislators interact on and off the floor. I think this internship will benefit my career because it has given me experience in a political arena and I have gained skills in terms of outward facing constituent service and connecting people with state agencies that can help them."
Spotlight Recipient
Emily Perry '23
Political science and history double major
---
Article By:
"Students look out for each other and teachers want you to perform your best and seek challenging and exciting opportunities."
When applying to Lehigh, Perry was undecided about her major, and also focused on what Lehigh could provide her outside of academics. She is now involved in Greek life and works at Taylor gym.
"Being a member of Pi Beta Phi is probably my favorite experience at Lehigh. I met all my best friends through Pi Phi and will hopefully continue to live with them after graduation," added Perry.  "I also receive work-study money and I work at the gym. I enjoy that because I get a discount on fitness classes. It is also a good way to see friendly faces from campus."
For those interested in attending Lehigh, Perry would encourage them to apply. "Lehigh has a great reputation as an elite institution. However, there is not the toxic competitive atmosphere that exists at ivy league universities. I feel as though everyone wants me to succeed. Students look out for each other and teachers want you to perform your best and seek challenging and exciting opportunities."
As for her goals after graduation, Perry hopes to work for a year or two in politics or as a paralegal and then attend law school. I am studying for my LSATs next semester and then applying next year."